Rooms at the Schadnerhof
Quiet and comfortable
All that rest to do for you is to relax and feel at ease!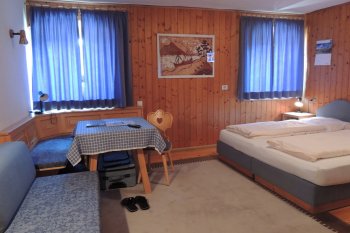 Our rooms are all different but they all are spacious and most of them
come with balcony.
They are equipped with natural materials (such as wooden floors and furniture and wooden doors and window frames). Of course, in every room the central heating is individually changeable.
Comfortable couches make chilling especially enjoyable.
Every room has
internt access, flat screen SAT-TV, safe and bath/shower.